http://www.tucsonnewsnow.com/story/20707194/pd-mesa-mom-arrested-after-son-found-zip-tied-to-pole
Posted: Jan 25, 2013 10:43 AM Updated: Jan 25, 2013 11:54 AM
By Steve Stout - email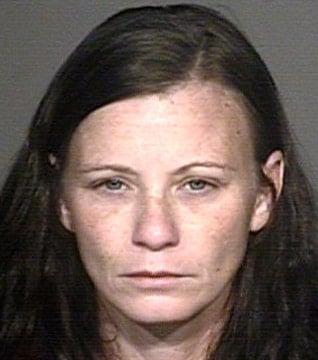 (Source: Mesa Police Department) Mesa police arrested Jaica Rowley on Wednesday and booked her into jail on one count of child abuse and one count of unlawful imprisonment after finding her son bound to their back porch
MESA, AZ (CBS5) -
Jaica Rowley's neighbors said they often heard her yelling at her children.
But, they couldn't sit idly by in their Mesa neighborhood after they said they heard a woman threaten to kill her son, who police said was later found zip-tied to a post and bleeding in the back yard of the home in the area of Broadway Road and Val Vista Drive.
Mesa police arrested the 36-year-old Rowley on Wednesday and booked her into jail on one count of child abuse and one count of unlawful imprisonment after finding her 11-year-old son bound to their back porch.
The neighbors called police about 5:50 p.m. Wednesday and told officers they thought they heard a boy they thought was being hit by a woman in a nearby house, according to a police report.
Rowley met officers at her house and told them her son was "out of control" and she needed to leave to pay a bill, according to the report. She had her 3-year-old daughter with her, but not her son. When asked about her son, she said she had zip-tied him to the back porch, according to the report.
Officers said they found the boy sitting with his arms and legs around a porch support pole, his hands and feet bound by zip ties and blood coming from his left hand.
Rowley said she had attempted to cut off the tie around his hands with scissors because it was too tight when she accidentally cut his pinkie finger. She said she wrapped the cut and promptly zip-tied him back to the pole, according to the report.
The neighbors told officers it was not uncommon to hear Rowley yell at the boy, but on this occasion they heard a woman shout for him to lay face down and if he made a sound "she would kill him," prompting their call to police.
The boy was treated by medical officials, who said he might need a couple stitches for the wound, according to the report.
The boy and 3-year-old girl were turned over to Child Protective Services, and the Center against Violence was notified, according to the report.
Copyright 2013 CBS 5 (KPHO Broadcasting Corporation). All rights reserved.