Posted: Jan 20, 2013 4:28 PM Updated: Jan 21, 2013 5:51 AM
By Phil Benson - email
By Rebecca Thomas – email
AHWATUKEE, AZ (CBS5) -
The family of a missing 15-year-old Desert Vista High School sophomore is turning to the public for information that can lead to their daughter's whereabouts.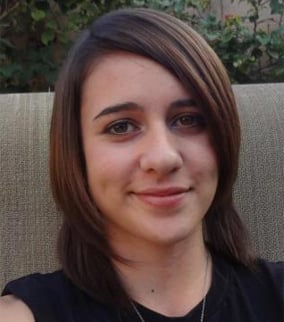 "It's a parent's worst nightmare, it really is," said McKayla McCormick's mother, Corey Elias. "To not know if she's OK. To not know, for as smart as she is, to not to know if she's gotten overpowered or in over her head."
McKayla was last seen at her Ahwatukee home in the area of Liberty Lane and 41st Street on Jan. 9. When the family woke up the next morning, they realized she ran away - something she doesn't have a history of doing.
"Her little sister has cried herself to sleep more than once - just missing McKayla," said Elias.
McKayla is described as 5'5 1/2" tall and weighs 117 pounds. She has brown eyes and brown shoulder-length hair.
McKayla was last seen wearing a black jacket or a gray sweatshirt. She also wore either a red or black T-shirt with silver wings on the back and on the front, white lettering that reads "Red Neck Angel."
She was wearing dark blue jeans and brown and camouflage work boots. She was possibly carrying a black and gray camouflage backpack.
The National Center for Missing and Exploited Children has listed McKayla as an endangered runaway.
Her parents believe she is depressed and might be in the company of 20-year-old Matthew Schlemmer. He is described as 5'6" tall and weighs 135 pounds. He has a slim build with brown buzzed hair and blue eyes.
Elias tells CBS5 she found Schlemmer in her home, alone with her daughter, two days before she disappeared, and his is the last number McKayla called on her cell phone.
CBS 5 spoke with Schlemmer on the phone Sunday night. He said he doesn't know where McKayla is, and that he has been cooperating with detectives.
Phoenix police won't confirm or deny this. But Officer James Holmes said detectives have talked with a lot of people in their efforts to find McKayla.
Albert Elia, McKayla's stepfather, said he has been searching for McKayla, especially in the Waddell area where Schlemmer is believed to live.
"I've been in the West Valley," Albert Elias said. "I've been to the south side. I've been all over - taking fliers. And, I'm not stopping until she comes home."
Meanwhile, McKayla's mother has set up a Facebook page in an effort to reunite her family.
"As upset as she might be, we love her, we love her," said Corey Elias. "And, we need to know she's OK."
Anyone with information on McKayla's whereabouts is urged to call Phoenix police or the National Center for Missing and Exploited Children at 1-800-THE-LOST.
Copyright 2013 CBS 5 (KPHO Broadcasting Corporation). All rights reserved.